Collaborative Research And Training in the European Health Psychology Society – The Early Career Researcher Network of the EHPS
The CREATE committee is a team of volunteers, who are elected from and by the members of the EHPS. The CREATE committee coordinates CREATE activities and represents the interests of early career researchers within the EHPS.
Committee of 2023-2024 is
Ghent University, Belgium
Goethe University Frankfurt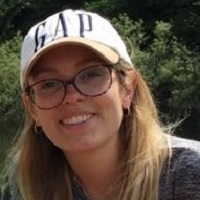 University of Limerick, Ireland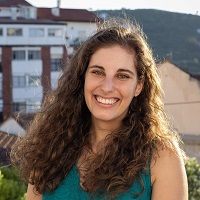 Trinity College Dublin, Ireland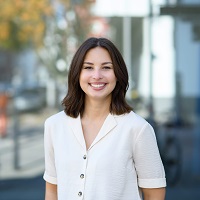 Grant Master and Liaison Officer
University of Mannheim, Germany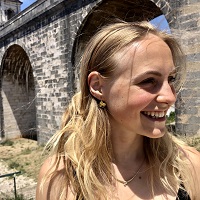 Public Communications Manager
Melanie Bamert
University of Bern, Switzerland
Previous CREATE Committees
In the past years, a number of amazing EHPS ECRs were members of the CREATE committee.
Committee of 2022-2023 was
Chairperson, Claire Reidy (University of Oxford, UK)
Secretary, Alea Ruf (Goethe University Frankfurt, Germany)
Treasurer, Louise Foley (University of Limerick, Ireland)
Application Manager and Communications Officer, Maria Blöchl (Charité Berlin, Germany)
Grant Master and Liaison Officer, Daniella Watson (University of Southampton, UK)
Webmaster, Maya Braun (Ghent University, Belgium)
Committee of 2021-2022 was
Chairperson, Claire Reidy (University of Oxford, UK)
Secretary, Nikolett Warner (National University of Ireland, Galway, Ireland)
Treasurer, Louise Foley (National University of Ireland, Galway, Ireland)
Application Manager and Communications Officer, Maria Blöchl (Leipzig University, Germany)
Grant Master and Liaison Officer, Daniella Watson (University of Southampton, UK)
Webmaster, Maya Braun (Ghent University, Belgium)
Committee of 2020-2021 was
Chairperson, Milou Fredrix (National University of Ireland, Galway, Ireland)
Secretary, Jane Murphy (National University of Ireland, Galway, Ireland)
Treasurer, Louise Foley (National University of Ireland, Galway, Ireland)
Application Manager and Communications Officer, Maria Blöchl (Leipzig University, Germany)
Grant Master and Liaison Officer, Daniella Watson (University of Southampton, UK)
Webmaster, Claire Reidy (University of Oxford, UK)
Committee of 2019-2020 was
Chairperson, Milou Fredrix (National University of Ireland, Galway, Ireland)
Secretary, Jane Murphy (National University of Ireland, Galway, Ireland)
Treasurer, Emma Carr (National University of Ireland, Galway, Ireland)
Application Manager and Communications Officer, Lauren Gatting (University of Glasgow, UK)
Grant Master and Liaison Officer, Matthias Aulbach (University of Helsinki, Finland)
Webmaster, Claire Reidy (University of Southampton, UK)
Committee of 2018-2019 was
Chairperson, Laura König (Germany)
Secretary, Milou Fredrix (National University of Ireland, Galway, Ireland)
Treasurer, Emma Carr (National University of Ireland, Galway, Ireland)
Application Manager and Communications Officer, Lauren Gatting (University of Glasgow, UK)
Grant Master and Liaison Officer, Matthias Aulbach (University of Helsinki, Finland)
Webmaster, Claire Reidy (University of Southampton, UK)
Committee of 2017-2018 was
Laura König, Germany, chairperson
Johanna Nurmi, Finland, grant master and liaison officer
Milou Fredrix, Ireland, secretary
Emma Carr, Ireland, treasurer
Lauren Gatting, UK, application manager/communications officer
Diana Hilda Hohl, Germany, webmaster
Committee of 2016-2017 was
Laura König, Germany, chairperson
Johanna Nurmi, Finland, grant master and liaison officer
Milou Fredrix, Ireland, secretary
Eimear Morrissey, Ireland, treasurer
Stephen McIntyre, UK, application manager/communications officer
Diana Hilda Hohl, Germany, webmaster
Committee of 2015-2016 was
Jorinde Spook, Netherlands, chairperson
Alden Lai, USA, grant master
Jan Keller, Germany, treasurer
Laura König, Germany, secretary
Silja-Riin Voolma, Estonia, application manager/communications officer
Diana Hilda Hohl, Germany, webmaster
Committee of 2014-2015 was
Phil Jefferies, Ireland, chairperson, webmaster
Alden Lai, USA, grant master
Jan Keller, Germany, treasurer
Filipa Teixeira, Portugal, secretary
Jorinde Spook, Netherlands, application manager
Committee of 2013-2014 was
Angela Rodrigues, UK, chairperson
Alden Lai, UK/Japan, grant master
Jan Keller, Germany, treasurer
Filipa Teixeira, Portugal, secretary
Jorinde Spook, Netherlands, application manager
Phil Jefferies, Ireland, webmaster
Committee of 2011-2013 was
Angela Rodrigues, UK, chairperson
Dominika Kwasnicka, UK, grant master
Gudrun Sproesser, Germany, treasurer
Lena Fleig, Germany, secretary
Pamela Rackow, Switzerland, application manager
Phil Jefferies, Ireland, webmaster