Help individuals, families, and societies to better cope with life challenges related to illness and health, by promoting rigorous science, precise interventions, and close collaborations.
The annual Synergy Expert Meeting is organised to provide an opportunity for synergistic discussion between health psychologists conducting research in core fields within health psychology.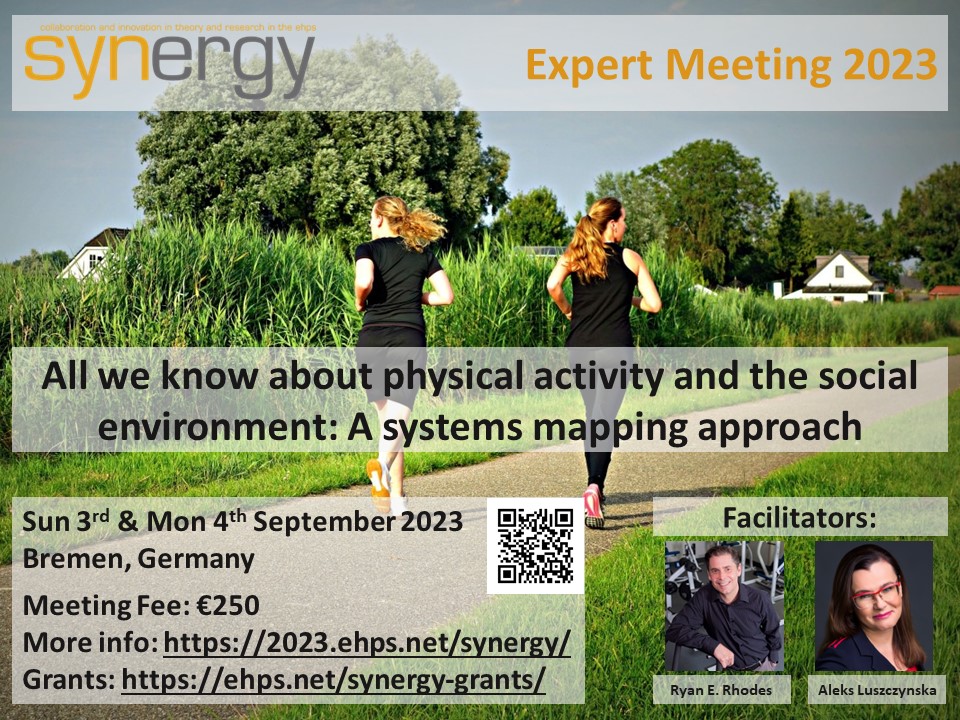 In this Expert Meeting, we aim to go beyond the dominant models for explaining and influencing initiation and maintenance of physical activity. We will achieve this by (1) integrating the broad list of social environment factors related to physical activity with a central focus on nuclear family members (a dyad of romantic partners, parents or legal guardians, and children) and (2) combining the factors into a system map of physical activity. In particular, the objective of the Expert Meeting is to collaboratively develop a publishable system map giving insight into complex family environment factors influencing physical activity, shifting the focus towards a system-based logic approach (instead of process-oriented approaches).


Ryan E. Rhodes



Aleks Luszczynska
Date:
Sep 03 – Sep 04 2023
Location:
Bremen (Germany)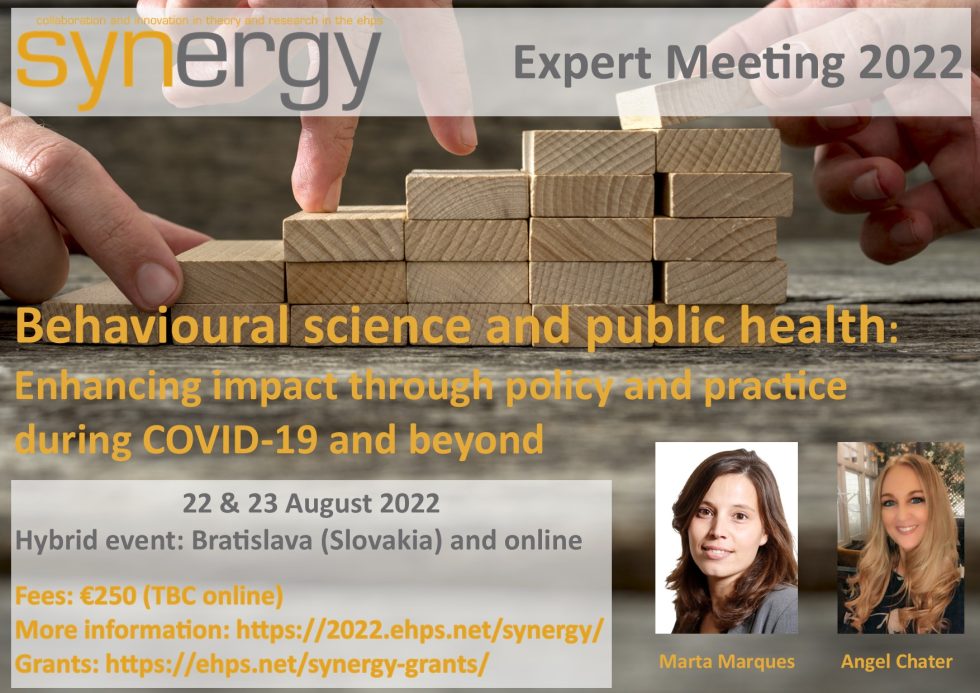 Behavioural scientists, and in particular health psychologists, have been called to action during the COVID-19 pandemic. Their involvement in advisory groups for governments, regional and local authorities, health agencies and international bodies is noteworthy. They have identified successful ways to collaborate, through for example, the use of open science frameworks, crowd-sourcing and synthesizing of evidence, and open public health forums for co-creation and sharing best practice. This has enabled the rapid production of guidance and recommendations for policy makers and public health officials on how to influence disease prevention behaviours effectively. While this has maximized the potential to impact policy and practice, these advancements come with numerous challenges. Sharing international experiences (e.g, methodologies, best practices) and establishing international collaborations and positions, can help to overcome such challenges, which can be supported by formal organizations, such as the European Health Psychology Society.
The objectives of this EHPS SYNERGY Expert Meeting are to:
Share international experiences in advising governments, policy makers and public health agencies during the COVID-19 pandemic and other public health emergencies.
Identify ways in which behavioural science can inform policy and decision making, and pathways to achieve it
Generate a position statement paper on the role of behavioural sciences and health psychology in tackling global public health challenges
Establish an EHPS network/SIG on the topic.


Marta Marques



Angel Chater
Date:
Aug 21 – Aug 22 2022
Location:
Hybrid: Bratislava (Slovakia)
& online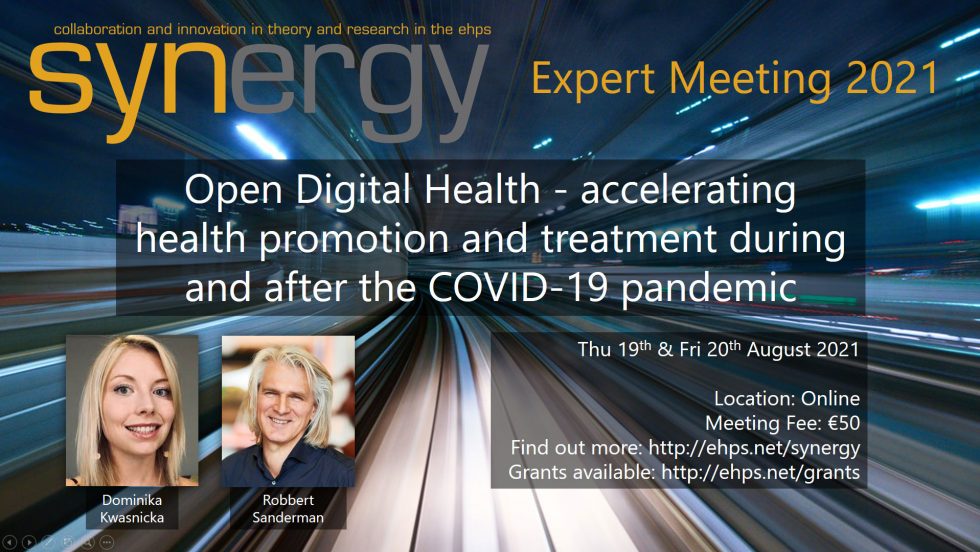 The aim of this Synergy Expert Meeting was to stimulate discussion around the implications and applications of Open Digital Health tools for health psychology research and practice. The objectives were to identify the most pertinent methods and strategies for applying and evaluating open digital health tools, especially the ones used in research, prevention and treatment in relation to health psychology domains


Dominika Kwasnicka



Robbert Sanderman
Date:
Aug 19 – Aug 20 2021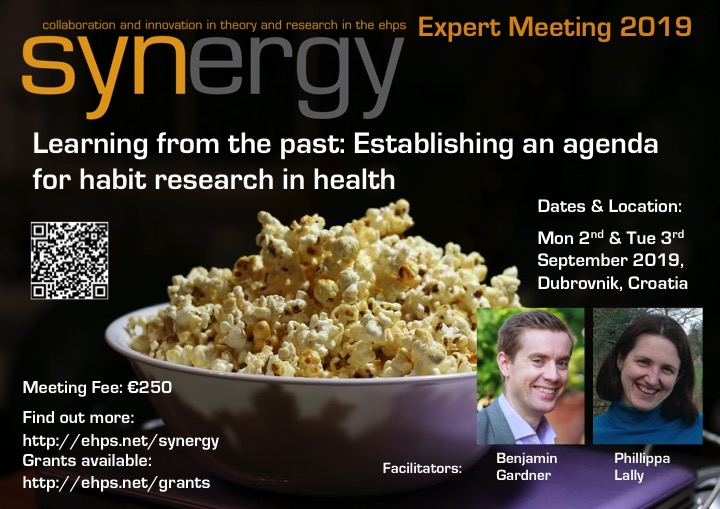 This Expert Meeting aimed to stimulate discussion around the implications and applications of state-of-the-art habit theory for health psychology research and practice. It identified, and sought consensus around, the most pertinent research questions and strategies for developing and applying habit theory to health psychology domains. Participants co-authored a manuscript setting out the research agenda arrived at within the workshop, and formulated plans for methodologically rigorous research to further understanding of habit and its sequelae within key domains of interest.


Benjamin Gardner



Phillippa Lally
Date:
Sep 02 – Sep 03 2019
Location:
Dubrovnik (Croatia)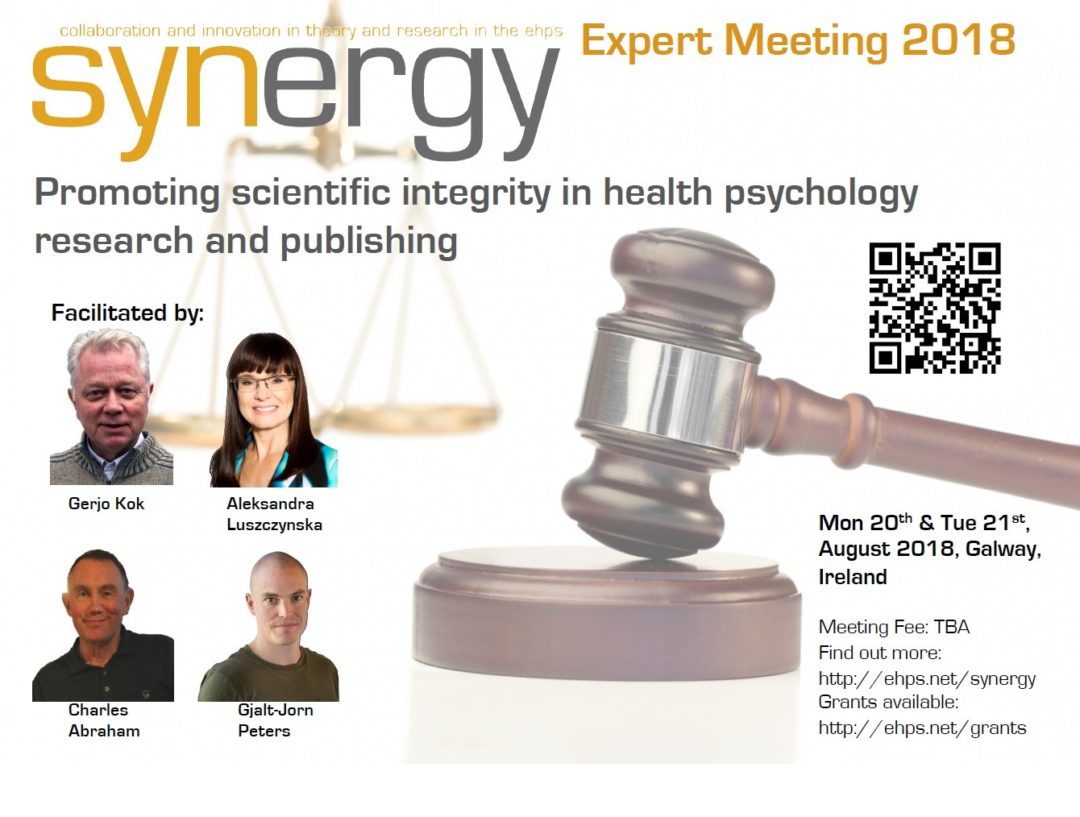 The European Health Psychology Society has influence on scientific practices, and one of the instruments we have available are our publishing policies. Such policies can be crafted to minimize questionable research practices. This Expert Meeting discussed the role of the EHPS in promoting scientific integrity in health psychology and produced a proposal to the executive committee and the journal editors.


Gerjo Kok



Aleksandra Luszczynska



Charles Abraham



Gjalt-Jorn Peters
Date:
Aug 20 – Aug 21 2018
Location:
Galway (Ireland)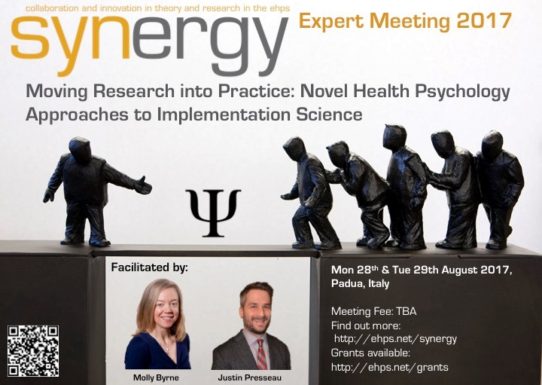 Implementation Science is a multidisciplinary field of research focused on understanding how to move research evidence into routine healthcare. There is a real opportunity to use the insights of Implementation Science to develop and evaluate interventions to implement effective Health Psychology-based interventions. This Synergy expert meeting brought together health psychologists with experience in implementation research to directly consider the further potential relationship between Implementation Science and Health Psychology.


Molly Byrne



Justin Presseau
Date:
Aug 28 – Aug 29 2017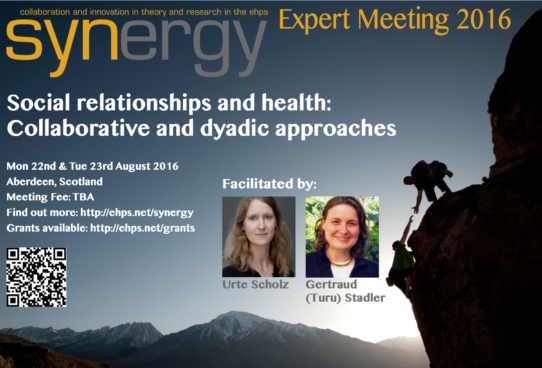 This Expert Meeting aimed to survey the state of the art of research on close relationships and health regarding theory, design, and statistical models in observational and intervention research. In compiling the relevant questions and existing evidence the Expert Meeting moved the field of research on social relationships and health forward. As a final outcome of the Expert Meeting, facilitators and delegates composed a consensus-based position paper.


Urte Scholz



Gertraud Stadler
Date:
Aug 22 – Aug 23 2016
Location:
Aberdeen (United Kingdom)
Mhealth interventions can collect detailed longitudinal data about the process of behaviour change from a vastly larger samples, permitting unprecedented analysis of behaviour change influences. Yet, rapid advances in mobile technology make study designs with long-term follow-up of maintenance inappropriate. This Expert Meeting worked towards a publishable output reflecting expert consensus regarding opportunities, challenges and future directions for mhealth interventions and research.


Lucy Yardley



Susan Michie



Robert West
Date:
Aug 31 – Sep 01 2015
Location:
Limassol (Cyprus)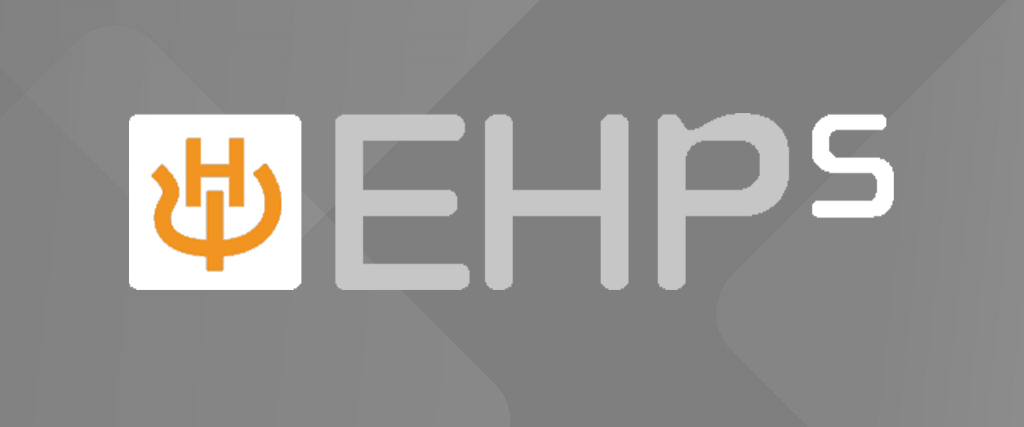 The Expert Meeting discussed and debated the evidence on planning interventions in health behaviour. Participants aimed to develop a consensus on the most effective means to implement and evaluate planning interventions to move the field forward and resolve some of the theoretical, operational and methodological shortcomings of previous research. identified the salient gaps in the literature, formulated possible guidelines for good practice, and identified priority areas for future research.


Martin Hagger



Aleksandra Luszczynska
Date:
Aug 25 – Aug 26 2014
Location:
Innsbruck (Austria)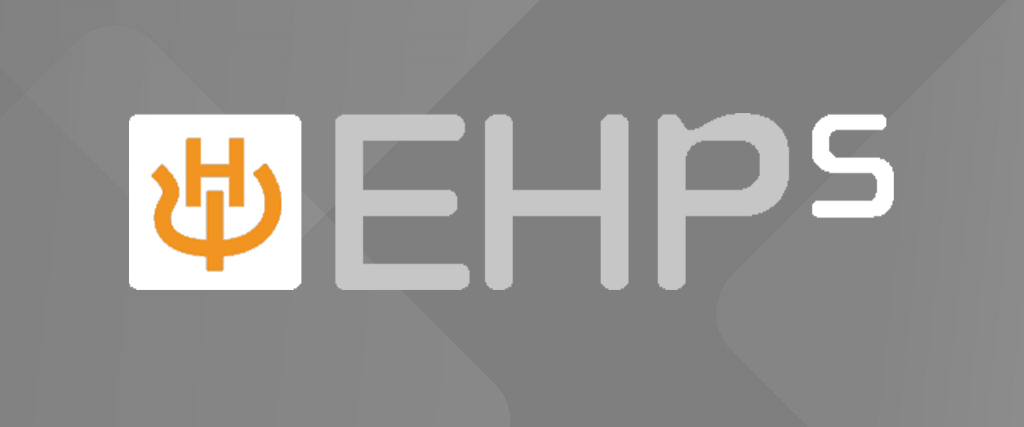 The focus of this Expert Meeting was on methods for behaviour change at the environmental level. However, few taxonomies of behaviour change include behaviour change of environmental agents at the interpersonal, organizational, community and policy levels. Moreover, translating methods into applications demands a sufficient understanding of the theory behind the method, especially the theoretical parameters under which the theoretical process is effective or not.
Date:
Jul 14 – Jul 16 2013
Location:
Bordeaux (France)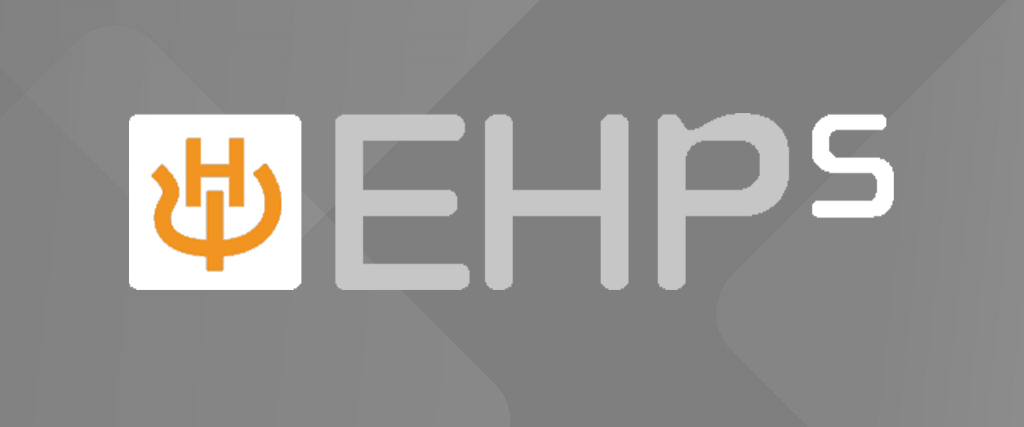 Health Psychology research is required to understand both individual and the population-level health to provide valid evidence for policy and practice. Health psychologists are at the forefront of developing innovative research approaches in mixed-discipline studies and applied settings. This Expert Meeting brought together researchers with contrasting expertise to discuss the theoretical and practical elements of combining quantitative and qualitative methods.
Date:
Aug 19 – Aug 21 2012
Location:
Prague (Czechia)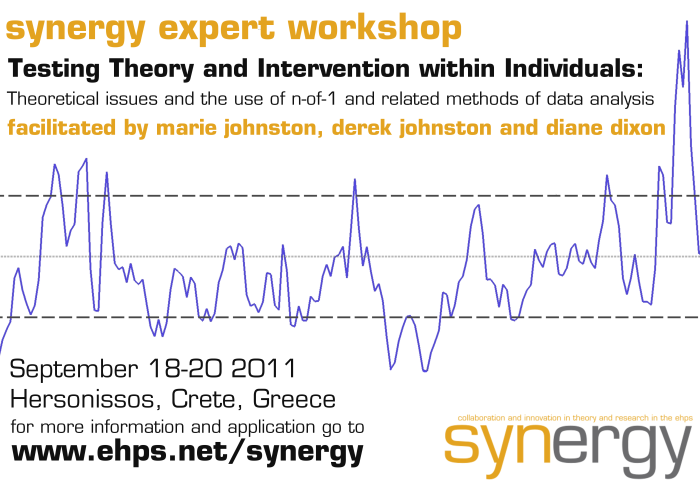 This Expert Meeting was a venue for participants to exchange experiences with N-of-1 designs and learn from each other. Many theories and interventions in health psychology view behaviour change at the individual level. However, testing interventions in randomised trials involving many participants makes the applicability of interventions to the individual participant difficult to determine and theories that apply across individuals do not apply within an individual, as expected.


Diane Dixon



Marie Johnston



Derek Johnston
Date:
Sep 18 – Sep 20 2011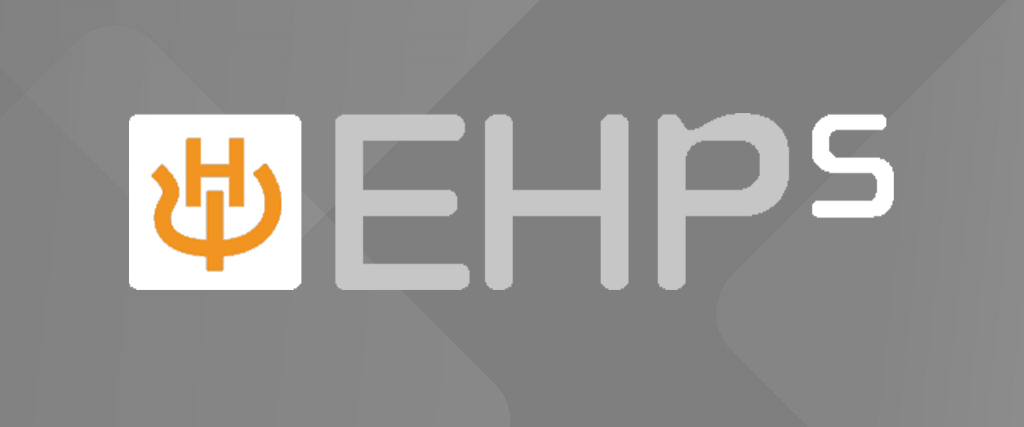 Qualitative research methodologies are becoming relatively common within health psychology, although their newness promotes a tendency for these methodologies and methods to be used in rather formulaic ways. The Expert Meeting challenged the formulaic use of methodology, promotes the use of more inventive and imaginative forms of qualitative research practice, and promotes innovation in planning and reporting qualitative research.
Date:
Aug 29 – Aug 31 2010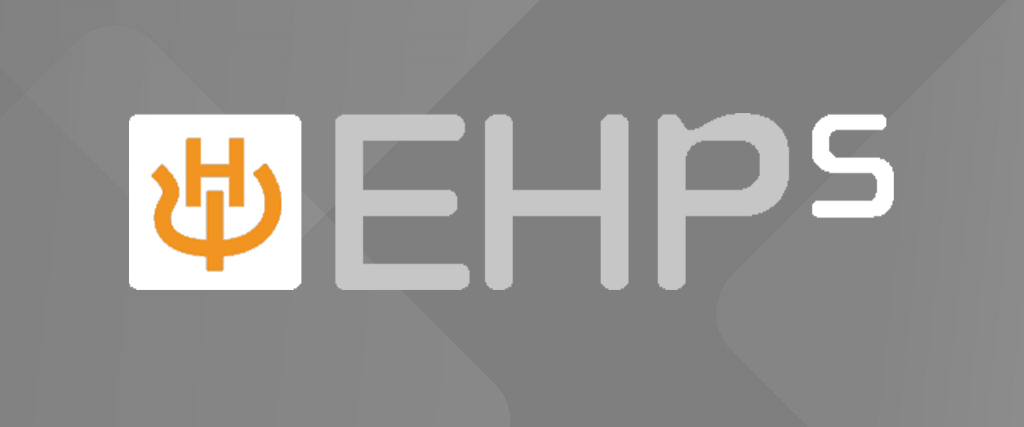 Two editorials in Psychology and Health proposed that intervention research should seek to understand the underlying mechanisms that make a difference in prevention or patient care, and that our work meet the standards of current evidence-based practice. This Expert Meeting provided an opportunity to bring together experienced and more novice researchers to critically examine some of the more pragmatic aspects of clinical trials.


Rona Moss-Morris



Trudie Chalder



Alison Wearden



Gijs Bleijenberg
Date:
Sep 21 – Sep 22 2009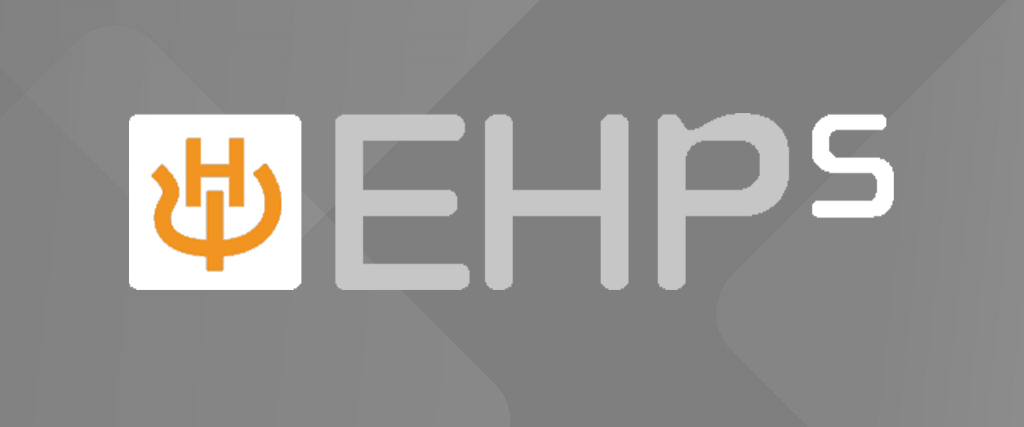 

Lucy Yardley



Pål Kraft



Stephen Sutton
Location:
Bath (United Kingdom)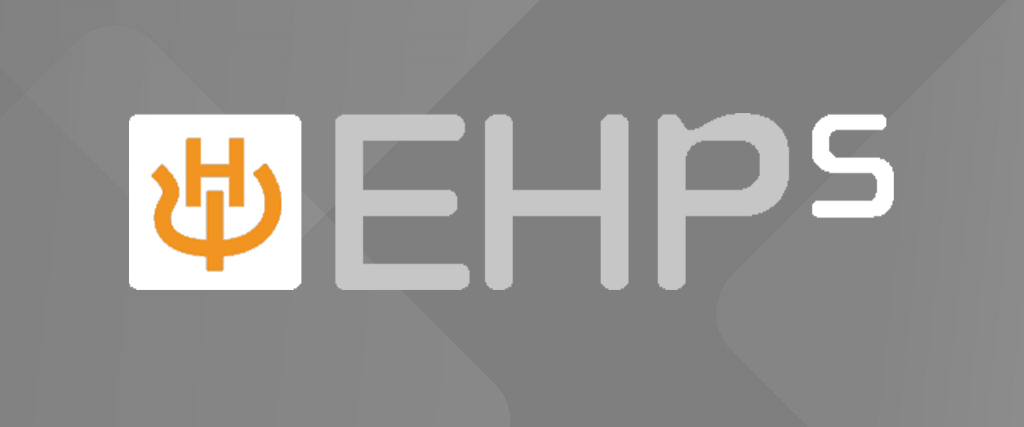 

Michael Diefenbach



Jeanne Edman



Alison Karasz
Location:
Maastricht (Netherlands)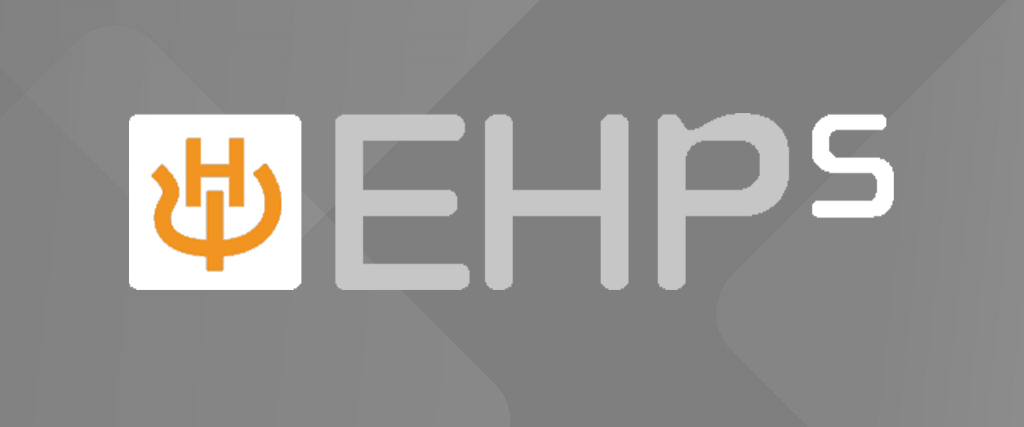 

Susan Michie



Pascal Sheeran



Alexander Rothman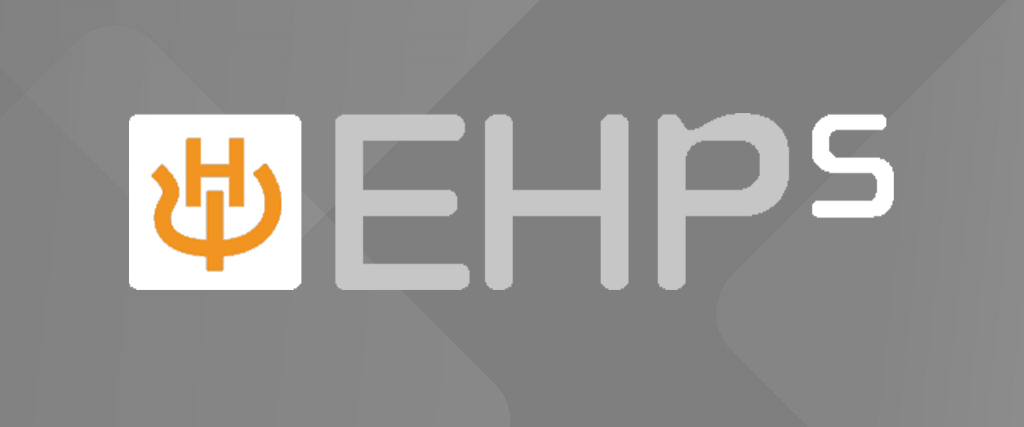 

James Pennebaker



Bernard Rimé
Location:
Galway (Ireland)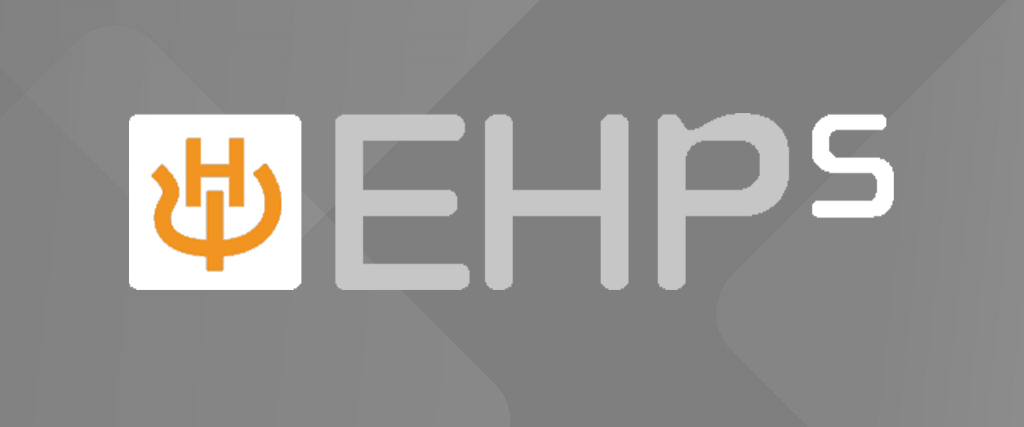 

John Weinman



Keith Petrie
Location:
Helsinki (Finland)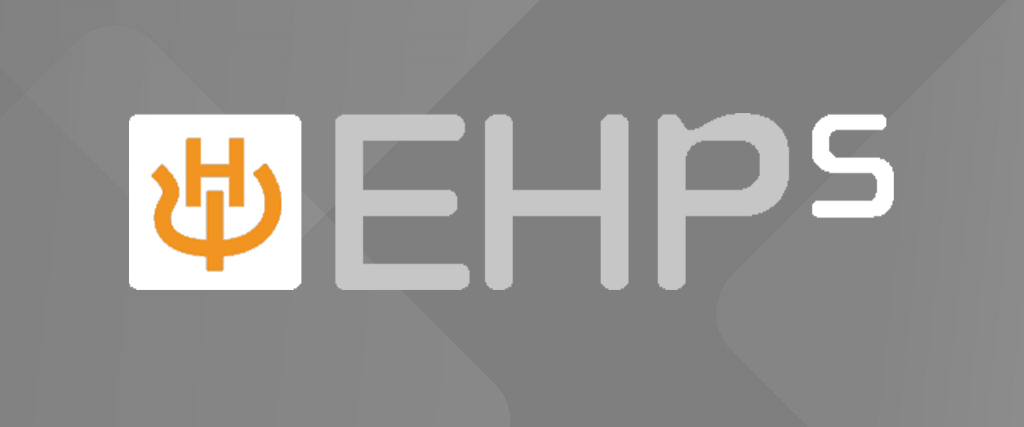 

Susan Michie



Marie Johnstone



Stephen Sutton