EHPS Ari Haukkala Mentoring Programme
Supporting EHPS members with their research, professional and personal development.
"Great mentors provide a stimulating sanctuary in which people can take a helicopter view of their options" (Mike Pegg, The Art of Mentoring 2005) 
Dr Ari Haukkala (1965-2021), EHPS Fellow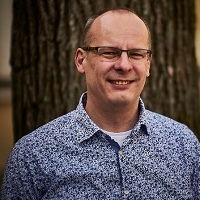 Ari Haukkala mentored, supervised and supported numerous EHPS members.
He was crucial in developing health (social) psychology research in Finland and built research capacity internationally.
His research spanned health promotion, disease prevention, and socio-economic health inequalities, with international impact.
In 2020 he was awarded an EHPS Fellowship for his achievements.
If you have questions regarding the mentoring programme, please contact
mentoring@ehps.net
We are developing a new mentoring programme for EHPS members.
The EHPS Ari Haukkala mentoring programme aims to support early to mid-career researchers in furthering their careers by formally matching mentors and mentees through a developmental mentoring programme.
We will launch a pilot of the mentoring programme in 2023.
Watch this space for more information!
What will the mentoring programme offer?
The mentoring team will match each mentee with a suitable mentor, based on preferences and mentoring needs.
Mentoring pairs will receive training and resources to support the mentoring relationship.
The programme uses developmental mentoring: the mentor supports the mentee to discover their own goals, options and actions. They listen and give advice and guidance, when it is appropriate.
Prospective mentees: any EHPS member who think they can benefit from mentoring. We envision that PhD students, early career and mid-career members would benefit.
Prospective mentors: any EHPS member at any career stage who is interested in providing developmental mentoring.
Mentors and mentees are expected to complete brief training.
Once we launch the pilot, members can apply through this website.
Who we are: Mentoring Task and Finish Group Members