Support the EHPS to deliver its aim of helping individuals, families, and societies to better cope with life challenges related to illness and health, by promoting rigorous science, health promotion interventions, and close collaborations.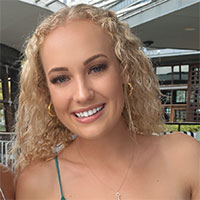 National Health Psychology Organization
Other key Organisations and Associations
Health Psychology training programs
Practical Health Psychology Blog
Health psychology in Australia is an increasingly important area of healthcare and research. Many universities around Australia now teach health psychology in undergraduate psychology degrees, however only a few select universities offer postgraduate health psychology programs. Despite this, there are a number of health psychology-based research groups based in universities around Australia, with the number increasing yearly. Some examples of these include the Behavioural Science and Health research Group at Curtin University, Centre for Health Psychology Practice and Research at the University of Wollongong, Health and Psychology Innovations (HaPI) Research Lab at Griffith University, and the Health and Clinical Psychology Research Group at the University of Newcastle.
Health psychology is also recognised as an offical area of psychology under the Australian Psychological Society (APS). In Australia, the title of Health Psychologist is protected by the Australian Health Practitioners Regulation Agency (AHPRA) Psychology Board of Australia (PsyBA). Individuals with approved training in these areas can seek endorsement with the Psychology Board of Australia as a Health Psychologist (see psychologyboard.gov.au). As with most other regions globally, health psychologists and health psychology researchers focus on two main areas: health promotion and clinical health. The use of health psychology theory is becoming increasingly popular in clincal psychology. Over the past decade in particular, health psychologists have collaborated and contributed to State and Federal Government health iniatives and interventions related to but not limited to: food-safety, influenza vaccine uptake, school canteen/cafeteria nutrition, medication adherence and physical activity.
Australasian Society of Behavioural Health and Medicine (ASBHM)
ASBHM is the largest organisation representing health psychology in Australia, and holds an annual conference in Australia or New Zealand. The scope of behavioural health and medicine extends from research efforts to understand basic brain-body mechanism interactions; explorations of clinical diagnoses, the development, conduct and evaluation of interventions; to undertaking public health disease-prevention and health-promotion strategies. The ASBHM supports this definition, and aims to serve the needs of all health-related disciplines concerned with the integration of behavioural and biomedical sciences.
Activities of the ASBHM
ASBHM hold an annual scientific conference in either Australia or New Zealand. The most recent ASBHM conference was held in February 2022, virtually due to the COVID-19 pandemic. They also held a virtual conference in February 2021 and held an in-person conference in Sydney, New South Wales in 2020. The upcoming ASBHM 2023 conference is set to be held in Geelong, Victoria. ASBHM often holds online workshops for students and early career researchers, as well as having a strong focus on research and job opportunities, and mentoring and innovations for students and its early career members.
Link to webpage: http://asbhm.com
Twitter: @ASBHM1
Australian Psychological Society (APS) College of Health Psychologists
The Australian Psychological Society also has a College of Health Psychologists (formed in 1996), with approximately 400 members nationally. Their vision is to advance excellence in knowledge and practice relevant to health promotion and clinical health psychology. They are a nationwide community that have branches in Victoria, Queensland, South Australia and Tasmania. The college's national executive consists of academic and practitioner members from across Australia.
Activities of the APS College of Health Psychologists
The APS College of Health Psychologists host a bi-annual conference in Australia. The most recent conference was held virtually in November 2021, with their previous conference before that held in-person in Adelaide, South Australia in 2019. The APS College of Health Psychologists hosts regular Continuing Professional Development (CPD) events and training for their members. They have also previously collaborated with ASBHM to host conferences (most recently in 2017) and networking events.
Link to webpage http://www.groups.psychology.org.au/chp/
Twitter: @APS_HealthPsych
Health psychologists in Australia are also closely linked with the International Society of Behavioural Medicine (
https://www.isbm.info
)
No funding bodies specific to health psychology