Support the EHPS to deliver its aim of helping individuals, families, and societies to better cope with life challenges related to illness and health, by promoting rigorous science, health promotion interventions, and close collaborations.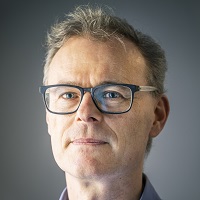 Olivier Luminet
University of Louvain (UCLouvain)
National Health Psychology Organization
Other key Organisations and Associations
Health Psychology training programs
Practical Health Psychology Blog
The establishment of the " Federal Council for Professionals in Health Care and Mental Health" (CFPSSM, 01/07/2017) contributes to the protection of the title of Clinical Psychologist and therefore of the title of Health' Clinical Psychologist. Belgian academics active in health psychology are members of the executive board.
There is no organization specifically dedicated to health psychology in Belgium. The Belgian Association for Psychological Sciences (baps.be) covers research activities, including health psychology. There is always at least one member of the executive committee who is doing research in health psychology. For issues related to the profession of health psychology, the Belgian Federation of Psychology (https://en.bfp-fbp.be), and more specifically uppcf.be and vvkp.be are the asociations active for respectively French-speaking and Dutch-speaking health psychologist.
The ARPH is an association specifically dedicated to health psychology that gathers Dutch and Belgian researchers active in health psychology (https://arph.nl). The association organizes an annual meeting either in The Netherlands or in Belgium.
There are master degrees in health psychology in all Belgian Universities. In some cases, there is a specific track and in others it is considered within clinical psychology.