Support the EHPS to deliver its aim of helping individuals, families, and societies to better cope with life challenges related to illness and health, by promoting rigorous science, health promotion interventions, and close collaborations.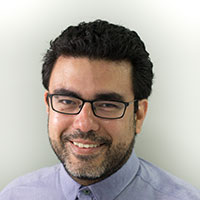 Benjamin Reyes Fernandez
Universidad de Costa Rica
National Health Psychology Organization
Other key Organisations and Associations
Health Psychology training programs
Practical Health Psychology Blog
The very first psychologist in Costa Rica, Dr. Gonzalo Adis-Castro, finished his PhD studies in 1957 at UC Barkley, and short after that, founded the department of Clinical Psychology at the National Psychiatric Hospital in Costa Rica. Almost simultaneously he also started a carrier as a professor at the University of Costa Rica, where some years after that he became the first director of the Psychological Research Institute. At this university he gave the first lectures on Medicinal Psychology, and frequently collaborated with professors of Psychiatry.
In accordance with this heritage, Health Psychology and Clinical Psychology have been closely related and often considered indistinguishable in this Central American country.
Undergrade as well as grade lectures on Health Psychology follow frequently a "Clinical Health Psychology" approach. Nevertheless, more recently a growing number of contributions are being made by social psychologists to health-related research projects, and interdisciplinary collaboration is being promoted.
At a professional level, the public health care system and the Health Ministry only recognizes clinical psychologists as health professionals. Professionals are usually required to have a Clinical Psychology degree to work at the public health care system.
In order to be a psychologist in Costa Rica, it is necessary to complete a specific graduate course in a School of Psychology, and it is important to note that currently there are many public and private institutions that offer Psychology Formation. Undergrade and Master's studies in Clinical Health Psychology have traditionally emphasized on professionalization, by providing internship opportunities to their studentship.
Every psychologist in Costa Rica, if interested in working as such, must be a member of the "Colegio de Profesionales de la Psicología de Costa Rica" (https://psicologiacr.com/), a professional association created by law, which, along with additional health legislation, regulates both, professional and research activities in Psychology.

By law, in order to work as a Psychologist, every person with a degree in Psychology must be a member of "El Colegio de Profesionales de la Psicología de Costa Rica". it has over 30 comisions on different topics, some of them related to "health" (e. g.: "mental health", "psychooncology", "adcitions", etc.). It organizes a Psychology congress by year, which includes, among others, topics on health.
Public and private universities offer master degrees in "Clinical and Health Psychology", which usually involve clinical training. Some of these universities have mostly a "cognitive-behavioral approach" while others emphasize a "psychodynamic approach". The Public Health Care System also offers an specialization leading to a possition as a Clinical Psychologist in public hospitals and clinics.
Most research is funded by public institutions, such as public universities or education, health and science ministries.