Support the EHPS to deliver its aim of helping individuals, families, and societies to better cope with life challenges related to illness and health, by promoting rigorous science, health promotion interventions, and close collaborations.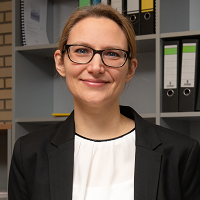 Gudrun Sproesser
Johannes Kepler University Linz
National Health Psychology Organization
Other key Organisations and Associations
Health Psychology training programs
Practical Health Psychology Blog
In Germany, health psychology is typically integrated into BSc and MSc Psychology programmes. Lectures and seminars in health psychology are offered at most universities, while some even provide specialisations in health psychology. However, contrary to some other countries, Germany does not offer a professional qualification in health psychology, and being a health psychologist is not a recognised psychological profession.
The subdivision health psychology (https://www.dgps.de/fachgruppen/gesundheitspsychologie/) in the German Psychological Society promotes health psychological research. It holds a biannual conference and is also dedicated to the promotion of early career researchers in health psychology through events, funding, and awards.
The results of the study programs at both levels correspond to the knowledge, skills and competences described in the Latvian standard of the psychologist profession, as well as the requirements specified in the regulatory framework
German Research Foundation (Deutsche Forschungsgemeinschaft)
Bundesministerium für Bildung und Forschung (Federal Ministry of Education and Research)
Bundesministerium für Gesundheit (Federal Ministry of Health)