Support the EHPS to deliver its aim of helping individuals, families, and societies to better cope with life challenges related to illness and health, by promoting rigorous science, health promotion interventions, and close collaborations.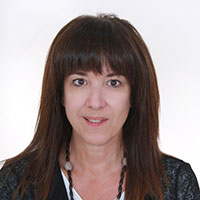 Antonia Paschali
Faculty of Nursing, School of Health Sciences, National & Kapodistrian University of Athens
National Health Psychology Organization
Other key Organisations and Associations
Health Psychology training programs
Practical Health Psychology Blog
Health Psychology is not recognized as a specialization in Greece. Since 2004, the year that the 1st Health Psychology Conference was organised in Athens and the first post-graduate program in Health Psychology was launched at the University of Crete, Health Psychology specialization in Greece has entered on a rather mature phase and has dynamically been expanded: Textbooks and papers – locally and internationally are published in a regular basis; health psychology-related courses keep being taught in different Universities and research groups have been established; the aforementioned postgraduate program has been established; numerous health psychologists have been appointed to the National Health System and the Primary Care settings; the ex "Clinical Psychology Division" of the Hellenic Psychological Society has been renamed into "Clinical and Health Psychology Division".
Health Psychologists in Greece can be become members of the "Clinical and Health Psychology Division": https://elpse.com/klinikh-psychologia/. The Division remains one of the main academic and research-related pockets in the country. It organizes not only the main National Clinical and Health Psychology Conference every two years but also meetings regarding important issues like the relationship between health psychology as an academic field and the national health system as a field of practice. Can also join the Association of Greek Psychologists
The Hellenic Psychological Society (HPS) was founded in 1990 and was headquartered in Thessaloniki (Greece).The aims of HPS, as specified in its Statutes (Article 3) are :
to advance research and teaching of psychology;
to foster scientific discourse and exchange among psychologists who work as teachers and researchers at the universities and research institutes of Greece;
to support scientific progress among psychologists;
to disseminate scientific psychological knowledge and to promote mental health among the general public;
to establish and consolidate social networking among psychologists. 2. The Association of Greek Psychologists was founded in 1963, represents the plurality of graduate psychologists and psychological psychotherapists in Greece and is an official member of the European Federation of Psychologists' Associations (EFPA).
Regarding training, besides the post graduate program in Health Psychology at the University of Crete, we also have a second postgraduate program at Aristotle University of Thessaloniki, School of Medicine entitled: "Psychological Applications in Health". Modules concerning health psychology are also offered in post graduates courses in Clinical Psychology, as well as in Medical Schools and Public Health Institutes. Additionally, health psychologists are appointed to Universities and the already appointed colleagues obtain higher levels of academic rungs/ positions. Finally, during the last years, a fast growing number of young scientists are applying for PhD programs in Health Psychology.
At present, there is no national law regulation on the role of a Health Psychologist, although the title and the practice of a Psychologist are regulated. In general, tasks and responsibilities depend on a complex array of national or setting-related needs and customs. However, a close collaboration between the Hellenic Association of Hospital Psychologists and the Division of Clinical and Health Psychology of the HPS has been established. This collaboration aims at determining the appropriate conditions and procedures regarding the training and supervision of post-graduate students in Health and Clinical Psychology, as well as professionals in the field. In this regard, a leaflet that includes relevant suggestions made by a joint committee was published. Also, an informal task force has been created in order to promote the implementation of these suggestions.
The Hellenic Foundation for Research and Innovation (HFRI) is a new institution through which a profound reforming effort is being undertaken in the field of Research and Innovation in the country.
The Organization supports unrestricted research (the systematic inquiry born of scientific curiosity) and new researchers by providing scholarships for doctoral candidates, as well as research projects for post-doctoral students, Researchers and Faculty Members. 2. Social Organizations Funding ie. Stavros Niarchos Foundation (SNF).