Support the EHPS to deliver its aim of helping individuals, families, and societies to better cope with life challenges related to illness and health, by promoting rigorous science, health promotion interventions, and close collaborations.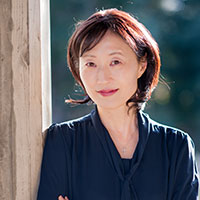 Mika Omori
Ochanomizu University, Tohoku University
National Health Psychology Organization
Other key Organisations and Associations
Health Psychology training programs
Practical Health Psychology Blog
Health psychology has been recognized as an academic field since 1988 when the Japanese Association of Health Psychology (JAHP). As an applied field of psychology, health psychology in Japan is geared towards both research and practicies in related settings.
After "the Certified Public Psychologist Bill" was passed in 2015, the title of psychologist was protected as a national certificate. Health psychology is one of required courses of the training programs of the Certified Public Psychologist.
The Japanese Association of Health Psychology (JAHP) is a nation-wide organization of health psychology in Japan, founded in 1988. There are approximately 1,500 members (May 2022). JAHP takes a numer of academic initiatives and activities. The Journal of Health Psychology, publishes rigorously evaluated contributions in both Japanese and English. JAHP hosts annual conferences to convene prominent scholars and practitioners around Japan.
Link to webpage: https://kenkoshinri.jp/english/index.html
Link to JAHP's publications: https://www.jstage.jst.go.jp/browse/jahp
As mentioned under "Health Psycholpgy in Your Country", health psychology is incorporated in the curriculum in psychology at many universities in Japan.