Support the EHPS to deliver its aim of helping individuals, families, and societies to better cope with life challenges related to illness and health, by promoting rigorous science, health promotion interventions, and close collaborations.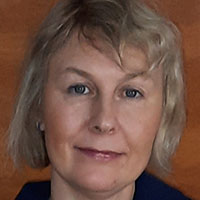 Olena Lutsenko
V.N.Karazin Kharkiv National University
National Health Psychology Organization
Other key Organisations and Associations
Health Psychology training programs
Practical Health Psychology Blog
Health Psychology is a branch of Clinical Psychology in Ukraine. We have not such professional posts because we have only Psychologist and Practical Psychologist job qualification. But Healh Psychology is rather popular in Ukraine. It is the area of dissertation research, it is a teaching course on bacalauriate and Master's programmes, there are the conferences conducting on this wide fild and papers publishing.